The Annex Residents Association (ARA) and Digital Public Square are teaming up to help drive participation on issues that matter deeply to their neighbourhood. DPS is piloting a new participation platform - Community Reflect - that aims to help communities generate outcomes that are more inclusive of everyone's needs.
Cause
Social Cohesion
Locations
Toronto
Status
In-Progress
Content
Many of us struggle to stay connected in our neighbourhood. Traditional methods of community engagement, such as committee meetings, stakeholder consultations, and public meetings, do not reach everyone in our communities. If you've been a community organizer - or a dedicated volunteer - you know how difficult it can be to inform people and bring them together. And it's definitely not any easier for neighbours looking to learn more and get involved when life's responsibilities keep them away. A year's worth of lockdowns and social distancing measures have made this day-to-day challenge feel, at times, almost impossible.
That's why we're launching Community Reflect: a privacy-first tool built by DPS to help people get more involved in their communities, even when circumstances keep them apart.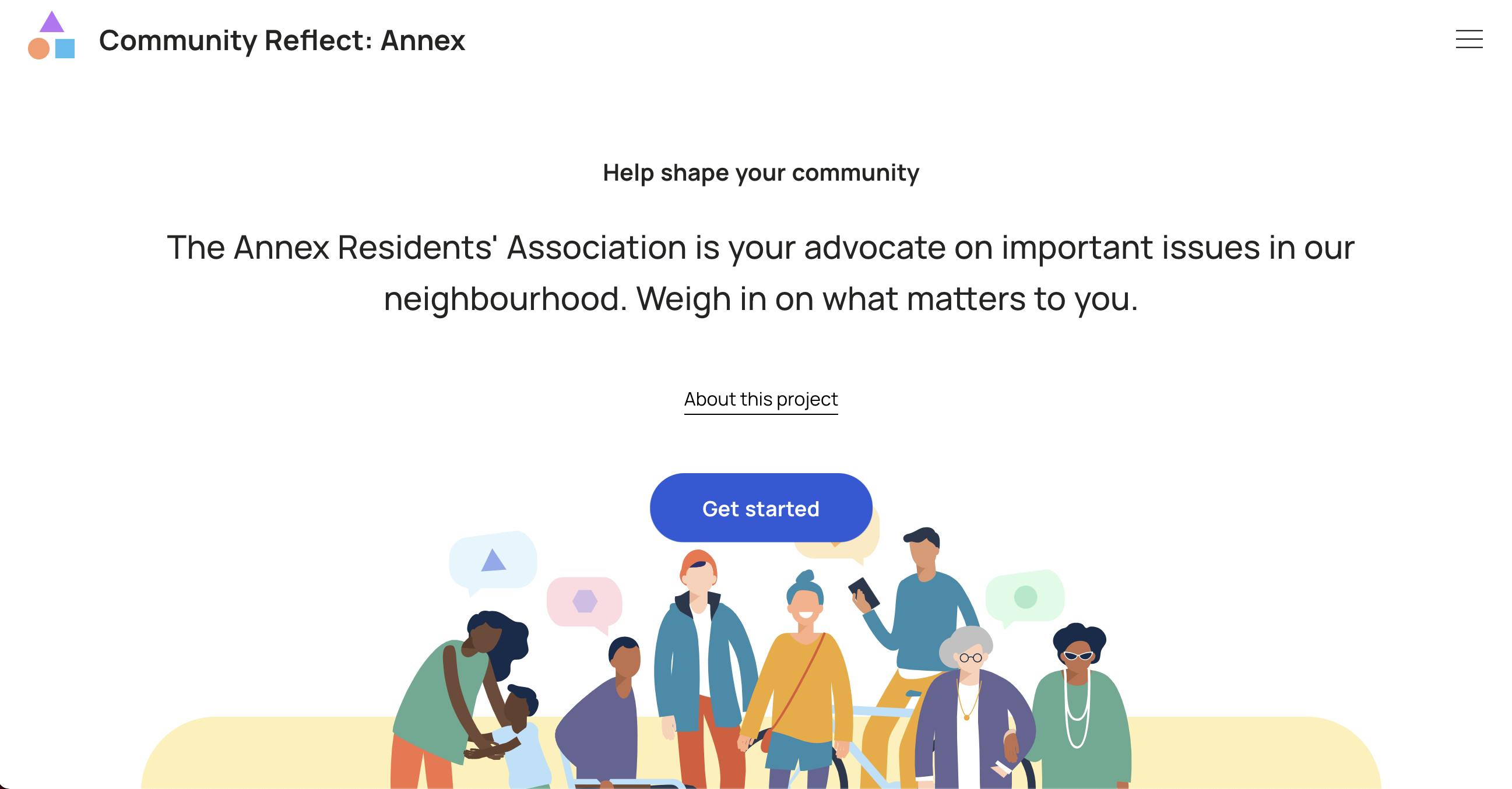 Annex Residents' Association (ARA) is piloting Community Reflect to explore how healthy technology might help neighbours from all walks of life engage on issues they care about. From planning and development, to safety, and to the environment, the goal is to make it easier for residents to weigh in with the ARA - and each other. As they learn about what the ARA is working on, and share their views, they're able to directly compare responses from across the community.
Community Reflect is designed so people can use it without sharing any personally identifiable information. That's the vision DPS wants to enable with this tool - that healthy technology never asks you to trade privacy for participation.
Possible Use Cases
Public consultations
Connecting communities on complex issues