The platform was created in partnership with Evenings and Weekends Consulting, a values-driven organization committed to achieving equity and justice – including, centrally, combatting anti-Black racism.
Cause
Vaccine hesitancy
Locations
Canada
Status
Online
Content
The Product
Moving at the Speed of Trust is an online engagement platform for learning and sharing about experiences with healthcare. The goal is to better understand the diversity of perspectives that exist in Black communities regarding vaccine hesitancy.
Users will be able to explore topics relevant to Black communities' priorities. The visual design incorporates depictions of Black lives, and the content focuses on Black experiences by specifying reasons why Black communities may distrust vaccines. The platform empowers users to share their experiences and concerns without collecting any personally identifiable information. Any information that is shared with us (through an optional survey) is kept entirely confidential.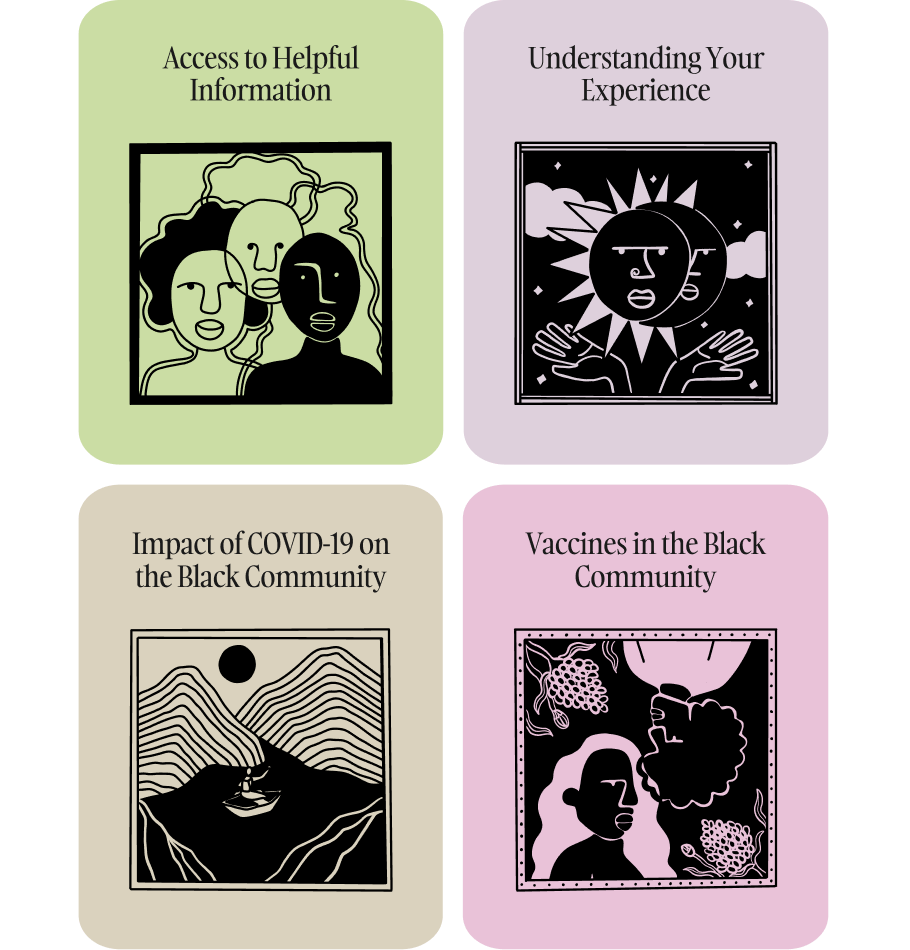 Our Rationale
The importance of this effort is manifold: Black people have been disproportionately impacted by COVID-19, there is a lack of race-based data that can inform effective solutions, and health communications have traditionally not been tailored to the priorities of Black community members.
By distributing this platform we aim to get insights into:
The likelihood of sharing the health information we provide within the experience with their networks
Thoughts/feelings about different causes of vaccine hesitancy, e.g. distrust of government or vaccine development processes, systemic racism, messaging about the vaccines
Access to health information and barriers to receiving it 
Knowledge of COVID-19's impact on the Black community
Knowledge of the role of Black community members in vaccine development